Hi, I am so happy you stopped by my blog.
My name is Saurav, and I am a writer, reader, traveler, and storyteller.

So, what is this blog about? Well, I just share my experiences.
Why should you care about it? Maybe you can learn from my mistakes.
How is that possible? I post super helpful blogs that will add immense value to your life.
I realized that some topics- self-development, books, entertainment, and traveling- are essential things that define the quality of our lives to a great extent. They make our lives meaningful as well as interesting.
So, it makes sense to invest your time and learn to utilize them correctly.
And that's what this blog helps you do. It explores the above topics and answers these questions-
How to develop yourself and your thoughts, attitude, and habits

Which books to read and which movies to watch

What are the best places to travel
I must admit that I am not an expert but a curious person. I keep experimenting with life and learning new things. So, I promise I will share everything I learn.
Join in this journey with me to move towards a better life.
8 billion people on earth and I still love to spend time with books!
This is me seeing the mighty mountains and realizing how tiny my problems are!
My Story

From where should I begin? Ummm… better from my childhood.
So, when I was a child, I wanted to be an engineer.
Fast forward 12 years, I graduated with a B.Tech. from the Indian Institute of Technology, Dhanbad, and realized it's not my thing (ouch!).
So, I started doing what I love- reading, writing, traveling, and making videos.
As you can guess, I created this blog because of my love for writing and my inner drive to help people. Every time I share something on Expords, I feel as satisfied as a meditating monk.
Apart from writing on this platform, I am also a freelance writer and have served dozens of clients in the past two years (here is my portfolio). It's a rewarding job!
My inner motivation pushes me to constantly learn and grow as a person. So, excuse me when I sound like a philosophical guru giving live advice!
Also, I love reading books and have read more than 120 books in the past three years. Reading self-help and fiction books has developed my thinking and made me what I am today. Therefore, I promote the habit of reading.
And whenever I get bored with everything, I travel or watch a movie (or do both). These two make life adventurous and exciting. Hence I share travel tips and movie recommendations that may help you.
I believe in living a simple yet effective life and getting the most out of it.
So, I hope I will succeed in adding at least some value to your life.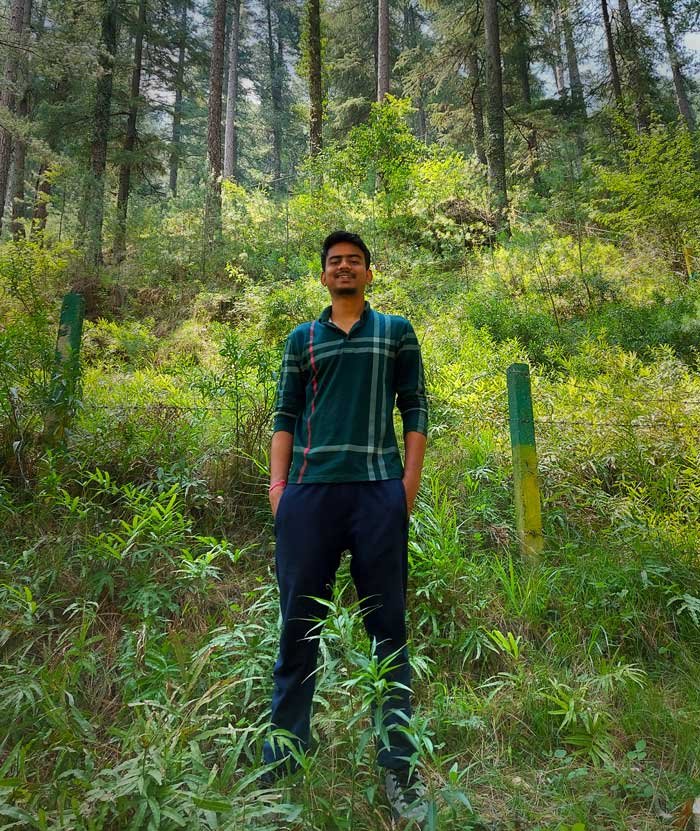 This is again me trying to look smart!
Well, this is my YouTube channel. I try to document my life with storytelling.